Is your one-year contract ending?

Take advantage of our early bird campaign!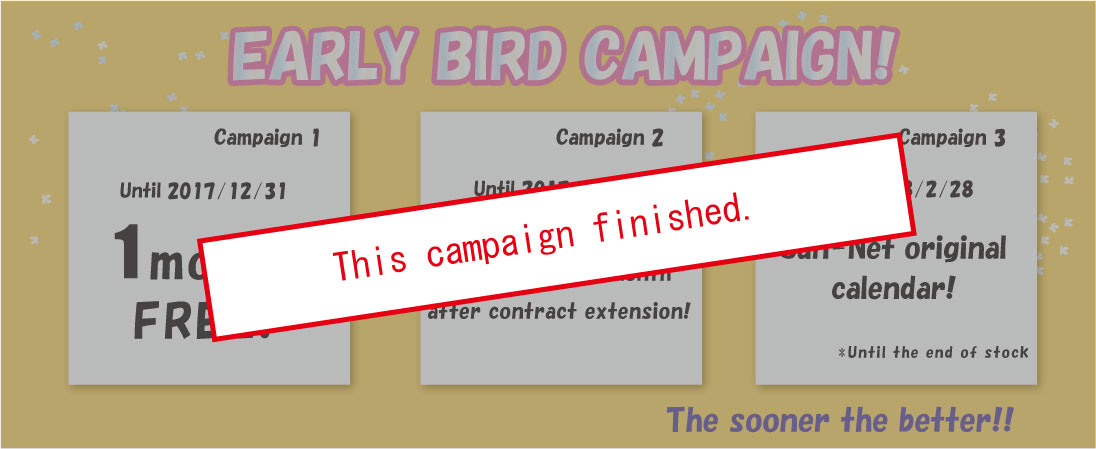 【About our early bird campaign】
The contract extension must be for 6 months or over in order to apply it. Campaign①: The last month of the extended period will be for free. The campaign will not apply if it's cancelled halfway.
Sun-Net Hikari is available out of your dorm. You can keep using the WI-FI router you had at your residence.
Please, click on the banner below for more information.
Cancellation due to going overseas, moving to a Hikari not available area...